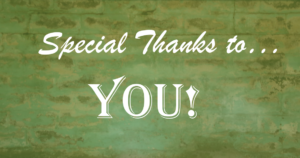 Ever dreamed of seeing your name in a movie's credits?
We're currently looking for some volunteer help with the production of THE HEADMISTRESS, and it could mean getting your name into the film's credits! Take a look at the list below, and if you think that there's anything that you can help with—or if you know someone who might be able to help!—please get in touch with us!
The film will be shot in mid-September in the Oconomowoc, WI, area, so keep that in mind if you're interested in helping with anything production-specific (catering, on-set photography, etc.).
You can email to threetorturedminds@gmail.com if you want to help!
Thanks for your potential interest in joining the team of THE HEADMISTRESS!
* Note: This posting will be updated frequently with new requests…so please check back!
CATERING
We are expecting to have a total cast & crew of about 15-20 people on set on any given day, and we've got to keep them fed and happy! If you or someone you know owns a restaurant, sandwich shop, pizza parlor, coffee shop, etc., and would be interested in sponsoring a few dinners or lunches for our cast & crew—or even coffee and donuts/bagels in the morning!—we would greatly appreciate it! We will be shooting in Oconomowoc, WI, so anything generally in that area would be ideal…but we're happy to be creative, as well! We will gladly provide a "Catering Provided by…" credit to whomever can help out!
PHOTOGRAPHY
We'd love to have someone—or a couple people, on alternating days—join us on set to take behind-the-scenes production photos of our cast & crew in action! Ideally looking for someone with some experience in photography (unlike us snapping pictures of our family with our iPhones!), who won't be too shy to stick her/his nose into the action to get some good shots…and can join us for at least 4-5 days of the shoot! It's tons of fun to be on set during a movie shoot…and it'll earn you a "Photographer" credit in the film!
CONCEPT ART
Both during the current pre-production phase, but also moving into production and well beyond, we'd love to have a couple of volunteers with an interest in art to develop some concept art, poster design(s), social media art, etc., that we can use in various ways. It's a horror movie…so someone with a darker sensibility is preferred! If we end up using any of your stuff, you'll get thanked profusely on social media, on IMDB, and in the film's credits!