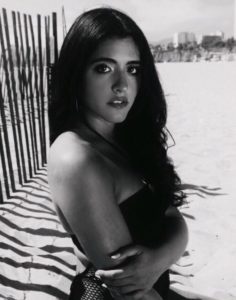 THE HEADMISTRESS' AYDEN SKYE is a genuine New York doll with a raspy voice and a 1970's wardrobe.
Ayden can most recently be seen in Amazon's THE MARVELOUS MRS. MAISEL, HBO's PATERNO, and a number of independent pictures.
Her directorial film debut, a nostalgia-powered coming-of-age dramedy called DAFFY, has been selected to over 25 festivals worldwide, and even taken home a few awards, including Best Film (Grand Prize) at the 2017 Katra Film Series.
Her new play, ANDERSON LENA AND THE THINGS THAT DON'T MATTER, has played to rave reviews during its mainstage runs at The Brick in New York City and the Stephanie Feury Studio Theatre in Los Angeles, as well as its limited runs at the New York Theater Festival and the Hollywood Fringe Festival.
Ayden made her New York Fashion Week debut in February of 2018, walking in Selly Djap's sophomore runway show.