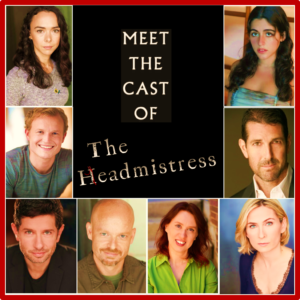 With production set to begin in mid-September, we are very excited to announce the cast of THE HEADMISTRESS!
We are thrilled to have assembled a talented, versatile cast from across the country, with dozens of TV and film credits among them…including plenty of indie horror!
The producers of THE HEADMISTRESS were lucky enough to have literally hundreds of actors submit and audition for roles in the film, and our final cast was certainly the cream of the crop.
In the coming weeks, we will be sharing more info on each individual cast member and give you and opportunity to get to know them and their work, but in the meantime…
…meet the cast of THE HEADMISTRESS!